My fascination for the holistic approach to coaching began with my spiritual orientation in Peru in 2011.
As an athlete, I was aware that nutrition has a strong influence on our well-being, but I first dealt with my burnout and depression in depth.
Since then I have always been looking for creative ways to holistically advance the healing of my clients. Because a healthy mind resides in a healthy body. 
My holistic transformational coaching will focus on the whole person. In many cases the coaching is only related to mental and emotional development, my approach includes the spiritual and physical health as well.  
Healy and Bioniq are therefore the best partners for me and my clients to support transformational coaching in a natural way.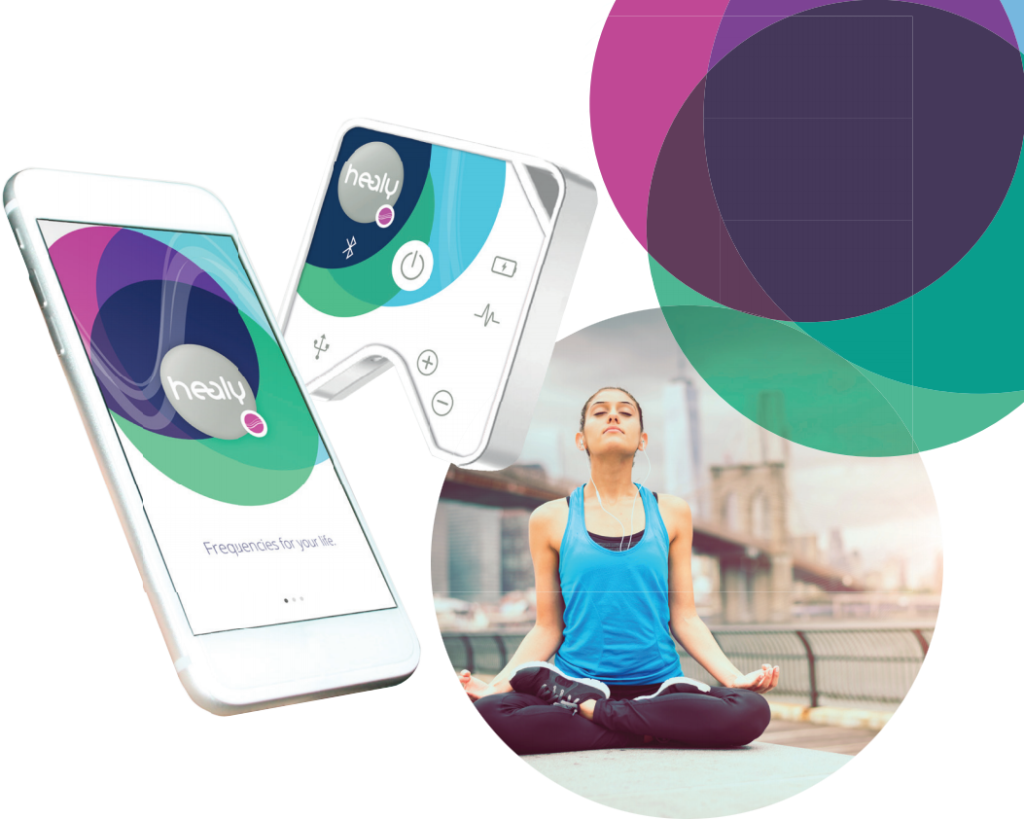 As an official partner of Healy, we offer aura measurements and frequency treatments with the Healy.
HEALY is a device for the treatment of chronic pain, fibromyalgia, bone pain and migraine, as well as for the concomitant treatment of mental illnesses such as depression, anxiety and related sleep disorders.
HEALY is the first and only Class II wearable medical device that easily helps us in the most important areas of our life with the use of frequencies. It is so small as we can easily use it as a control unit with the smartphone.
This simple device analyzes the frequencies that we need at that very moment. After the analysis then applies gentle currents and personalized frequencies to our body through electrodes placed on the wrist, on the ears or with adhesives, depending on the program to be applied.
The most incredible thing about HEALY is that it has a quantum sensor inside that analyzes our energy field every 15 seconds and can therefore send frequencies that we need at any time. The HEALY adapts its frequencies to each person according to their lifestyle.
Would you like to know how and whether an application is suitable for you?
Then book a free consultation now. You can find more information about the Healy via the link button.
As an official partner of Bioniq/Loewi, we integrate vitamins and minerals to support your performance.
Surely you know those days…
You lie in bed at night and your thoughts wont stop. The look at the alarm clock drives you crazy, you know exactly that you have to get up soon. The night is over and you struggle to get out of bed. Moisturizer and make-up can only cover up the dark circles, but the bad mood and irritability don't go away that easily. Not to mention that at 6:00 a.m. your day already feels like it's midnight.
Based on your blood test results, your lifestyle and the medical history form, you will receive a vitamin and mineral product tailored to you. The future of nutrition has arrived and your sleepless nights, irritability and fatigue no longer stand a chance. In addition to the dietary supplements, you will also receive nutritional tips and of course you can also use the Healy to support you. Holistic coaching at its best!
Would you like to know more about our partner? Or you want to find out how the blood test works, then do not hesitate to make an appointment for a consultation today.