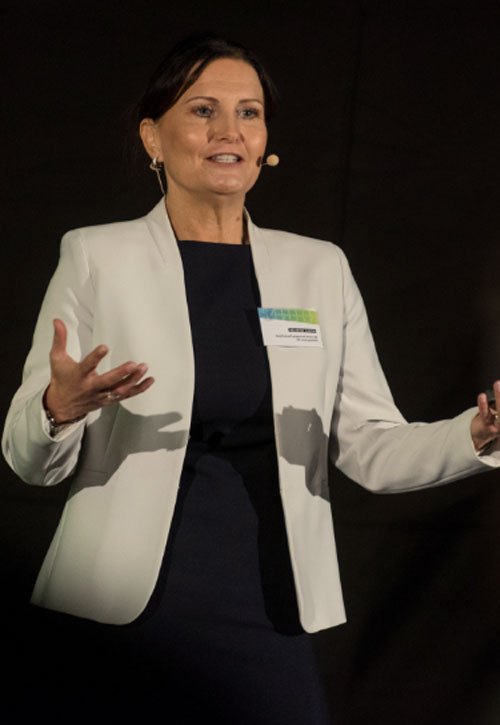 If you're looking for someone making a difference to her audience, you just found her.
Nicole´s message is deeply relatable, authentic, and it's changing lives around the world. Her testimonials are always talking about how special she is and how much energy she transfers.
"With a sensational charisma, she brings her topic to the point and manages to reach her audience!"
"So much passion is simply contagious. Nicole Beissler gives energy and encourages decisions. It is one of the most important aspects of the corporate world and society: humanity. Thanks for that."
Just to give you two examples.
Nicole provides a wide range of different styles of consulting services and always adapting it to her audience.
She is supporting organisations of all sizes and industries to deliver transformation and sustainable growth strategies. From working for over thirty years in the corporate world, she knows exactly what the business needs. She has experience to manage Change Processes in International Teams, but also in smaller companies. She empowers and inspires multinational teams and help them to go the extra mile.
Transformational Coaching
I am passionate about supporting individuals and I love organisational and personal transformation and growth.
I support, challenge, facilitate, and unleash creative genius by creating a safe space to ask powerful questions, explore unfamiliar situations, mindset shift, and growth to deliver exceptional performance.
CAREER TRANSFORMATION
Are you facing new professional challenges, or do you  have the feeling that you are stuck on the career ladder? Your boss does not pay enough attention to you and dealing with your colleagues is like a minefield? In other words, you quit already internally?
Together we will find a way to get you back to the top.
PERSONAL TRANSFORMATION
Every day you ask yourself the same question: Why I am lacking motivation? Why am I stuck? Am I happy? You already believe to be the main actor in "Groundhog Day"? Conflicts with family, friends and colleagues, you finally want to solve?
Together we are looking for your own personal key to success.
AT THE START OF YOUR CAREER / MENTORING
You just finished school, last Semester in University done, or your internship ended and what´s next? Where is my journey going? What strengths and talents are within me? What is my potential, how can I retrieve and use it? How can I achieve what I have planned for my future?
Together we embark on a journey to your ideal dream job and life.
FREE CONTACT
Just contact me and we can have 30-minute to discuss your actual challenges in life. Afterwards you will receive yourpersonal blueprint, how to transform your life.
Workshop /Retreats
/Events
EVENT DATES:
Mon, Thu – 8:30 am, Sat 9:30 am
Tue – 7:00 pm
Pure Yoga Retreat in Spain: 2023 Apr 20 -25
Coaching & Yoga Workshops:
Event : Be yourself and do it like Pippi
Coaching & Yoga Retreat:
Event : PURE YOGA – connect with yourself
Yoga and Meditation:
Event : online via Zoom
Meet Me
Hi, I'm Nicole Beissler.
At age 29, my life was a mess and I was almost every day threatened to death by my ex-husband. I looked back at a life full of challenges and abuses from early on and the only thought I had at that time "How can I escape my life?".
I faced bankruptcy, an abusive Marriage and had no confidence in myself. I struggled to make healthy decisions and my day was filled with anxiety and fear of the future. Here's the thing. I wanted to change. I just couldn't make myself doing it. Every tiny step felt impossible.
INTERNATIONAL AWARDS & RECOGNITION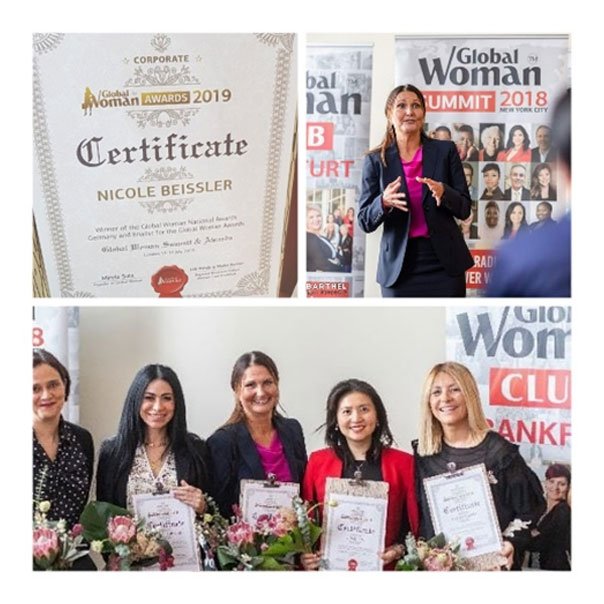 Winner of Global Woman National Award:
Category CORPORATE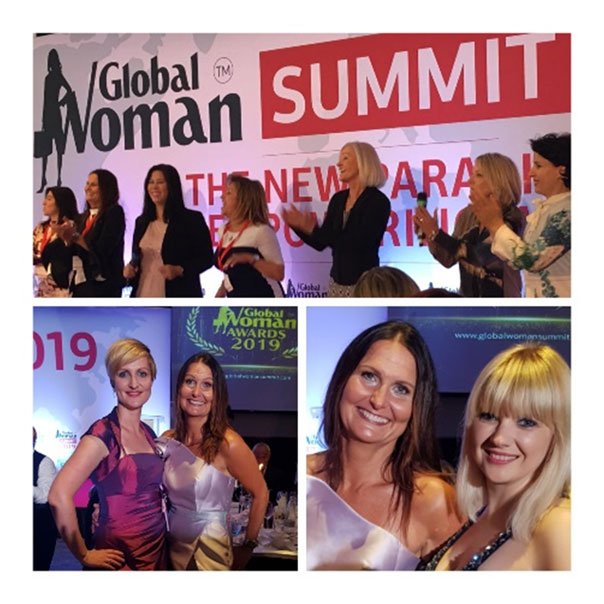 Finalist of Global Woman International Award
Category CORPORATE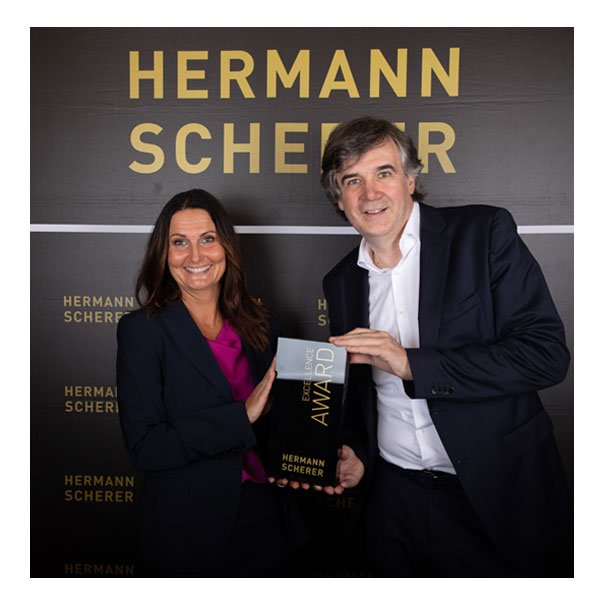 Winner of Speakers Excellence Award
Presented by Hermann Scherer
FEATURED IN INTERNATIONAL
MEDIA
Are you happy with your life? Is there something you want to change? Or do you believe that life is not always easy? There is a lot what you can do to train your resilience and how you view life.
I am thankful for all the lessons I got from my life, as without them, I wouldn´t be the person I am today" I am a great fan of working on your strengths and building them up even further – rather than focusing on the weaknesses…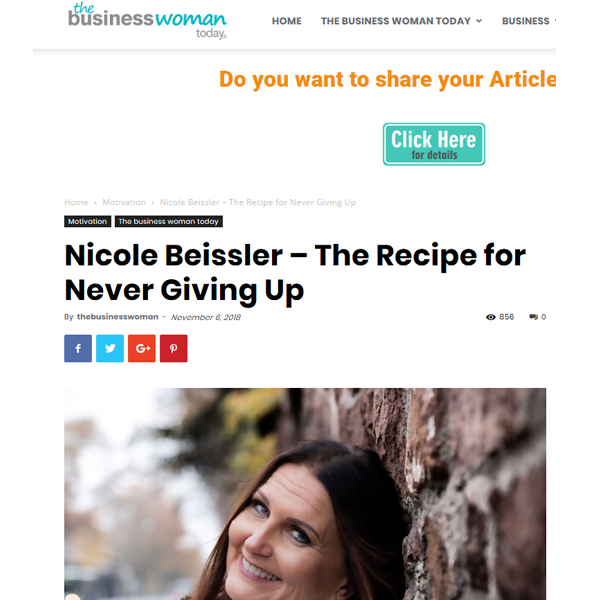 I am thankful for all the lessons I got from my life, as without them, I wouldn´t be the person I am today" I am a great fan of working on your strengths and building them up even further – rather than focusing on the weaknesses…
 TV INTERVIEWS  
NRWision – Frau von fragt nach…
Interview mit Christiane von Beuningen
 Interview on BRILLIANCE BUSINESS TV
with host Mark Stephen Pooler
MEETING AND SHARING EVENTS WITH INSPIRING LEADERS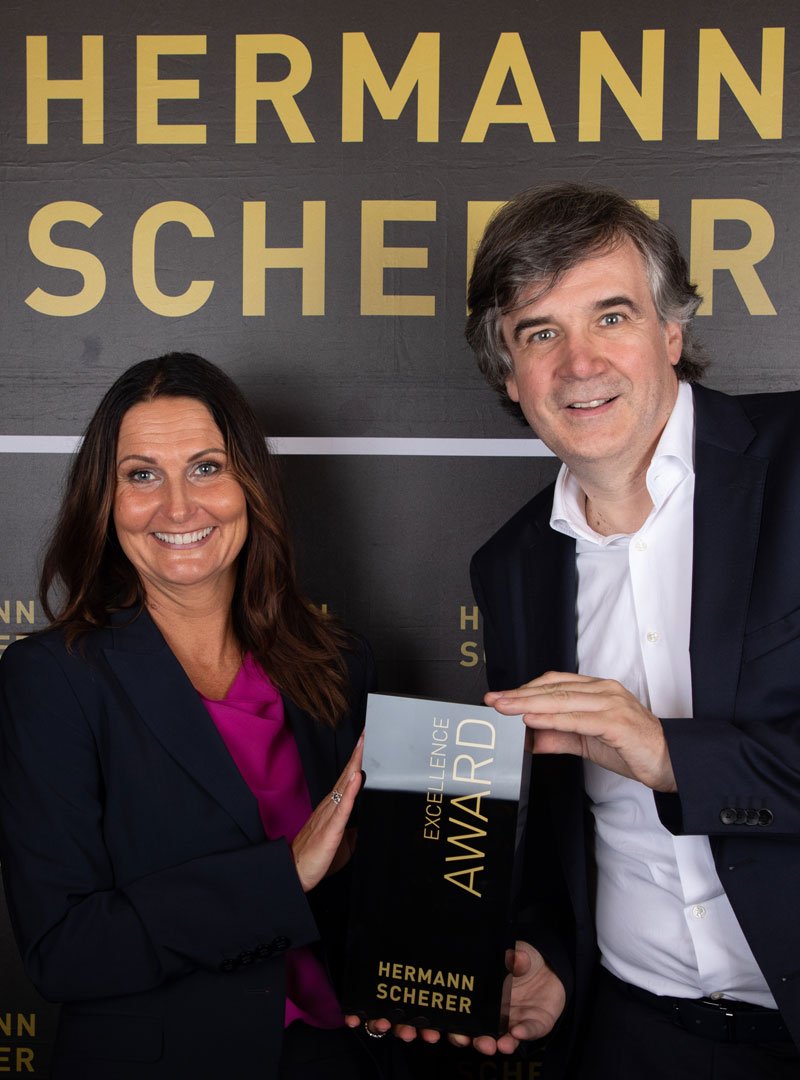 Hermann Scherer
Spekaers Excellence Award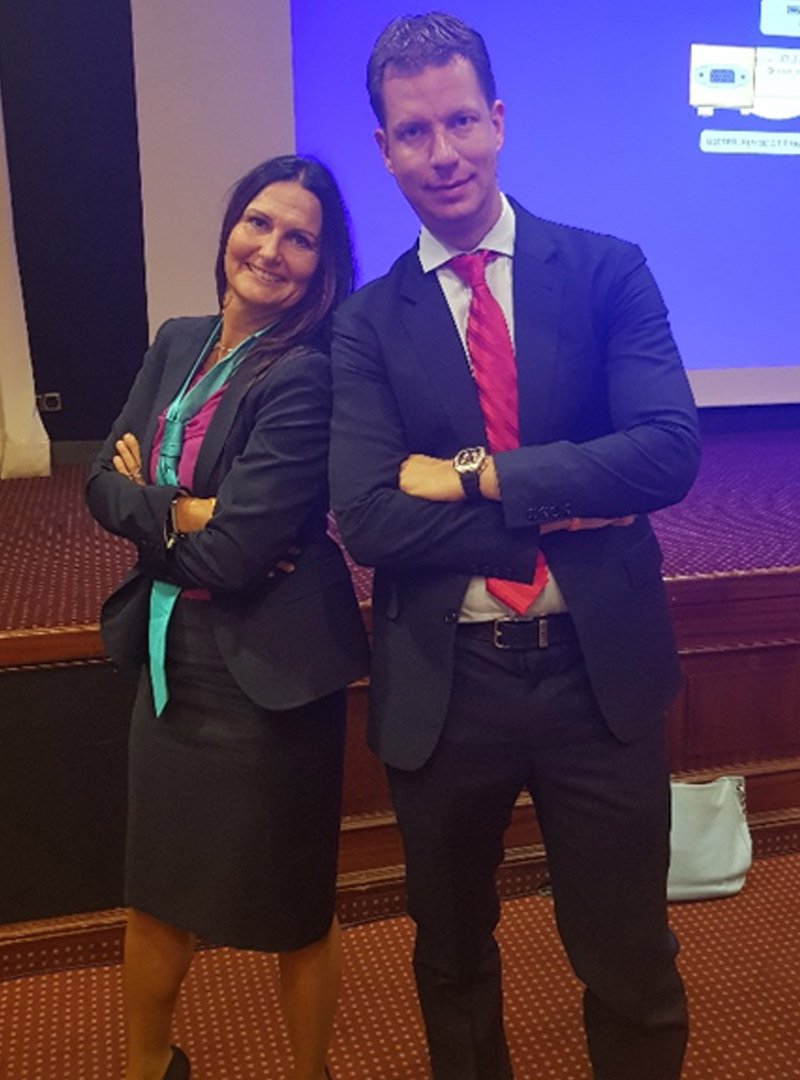 JT Foxx
World's #1 Wealth Coach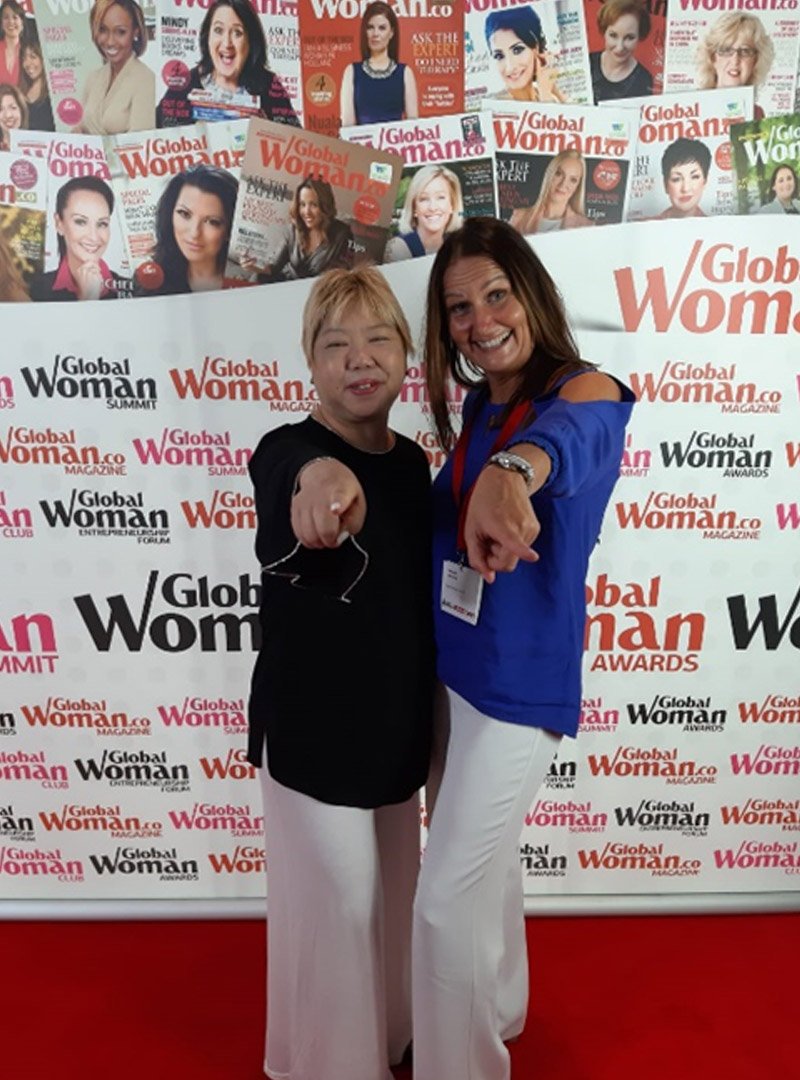 Veronica Tan
Success Resources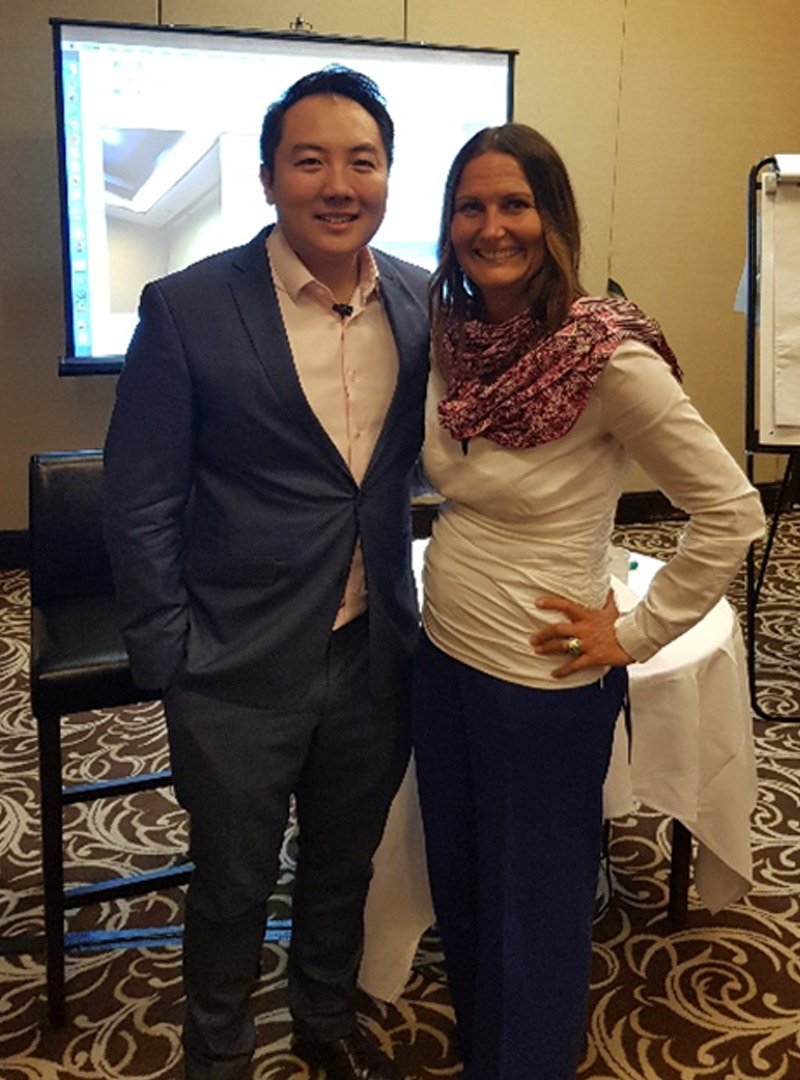 Wayne Herriot, Australia
SALES EXECUTIVE
"The team Nicole trained where made up of many different nationalities, cultures and with varying experience with CRM systems. Nicole's highly competent, engaging and professional style, along with her great sense of humor ensured she was able to inspire and engage her audience in spite of the rather "dry" subject matter of the training. Nicole was also easily able to bridge the cultural differences across this diverse audience."

Salvador Servera, Spain
GLOBAL CHIEF COMMERCIAL OFFICER MORCHEM
"She is a truly inspiring leader and her creative workshops always had some surprises. I highly valuated her excellent communication skills and admire her passion for the job and authentic management style even when it came to challenging situations. With her charming attitude she always managed to drive for the results."
Hermann Scherer, Germany
GERMANYS TOP SPEAKER
"Finally, me again, back to my normal self - which values are really important to me, which beliefs hinder me? If you ask yourself these questions, you are welcome to go into the hands of Nicole - there you´ll find clarity and the change comes with ease. Nicole manages to explain sometimes complicated relationships very clearly and precisely, so that no questions remain unanswered. A true expert."